News - General News - Sales
Nissan, Mazda hit skids too
Losses mount for Japanese car-makers hit by recession at home and abroad

13 May 2009
NISSAN and Mazda have completed a dismal profit reporting season for the Japanese car industry, revealing losses of $A3.46 billion and $A1.06 billion respectively for the year to March 31.
Nissan's revenue shrank 22 per cent to ¥8.44 trillion ($A125 billion), even though vehicle sales were down only 9.5 per cent to 3.41 million units.
Mazda, the fifth largest of the top-six Japanese manufacturers, was hit particularly hard, with revenues plunging 27 per cent to $A37.6 billion while vehicle sales dropped only 8 per cent to 1.26 million units.
The results completed the Japanese car industry's reporting duties and left only two companies in the black. Honda made $A2.03 billion, but is forecasting a loss of $A593 million in the current year, while Suzuki made $A406 million and expects to stay in the black this year, too, if only by $A76 million.
The Nissan result surprised on the upside as the company had forecast in January that directors were expecting a loss of $A3.93 billion. The better than expected result reflected quick work to eliminate shifts, schedule non-production days and work shorter hours in assembly and engine plants.
However, there is a difficult year ahead, as reflected in the forecast loss of $A2.52 billion. Vehicle sales are expected to fall a further nine per cent to 3.08 million.
"The crisis is ongoing and market conditions are volatile," chief executive Carlos Ghosn warned when releasing the results.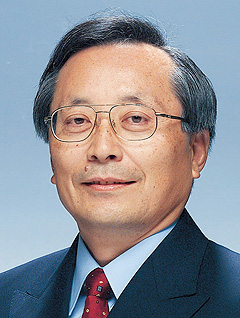 Mazda chief executive Takashi Yamanouchi.
Mazda chief executive Takashi Yamanouchi said Mazda directors had taken various "emergency" measures when the global financial crisis hit late last year.
"We drastically cut production to optimise inventory levels. Also we tried to reduce all costs, including labour cost and advertisement expense," he said, adding that non-essential capital expenditure was also frozen.
Mr Yamanouchi said Mazda was still aiming to reduce emissions of its cars 30 per cent by 2015. He said the company's new diesel engine, which matches the driving and fuel performance of a petrol engine, would be released in Europe later this year. In addition, the company would introduce its engine stop/start technology on the Mazda3 in Europe.
Mr Yamanouchi said Mazda would be the first company to introduce the single nano-catalyst, a design that reduces the amount of precious metals needed in an exhaust catalyst.
Although Mazda production would fall a further 13 per cent to 1.1 million units this financial year, Mr Yamanouchi said Mazda would post a modest profit for the second half of the year, although not big enough to wipe out the expected first half loss.
The full-year loss is expected to be $A741 million after revenues fall a further 20 per cent.
Read more:
Toyota spills red ink for first time
Nissan locks in EV
Japanese car-maker results:
Maker
Revenue $A
+/- %
Before tax
After tax
Previous year
Forecast 09/10
Toyota
$304b
-22
($6.83b)
($6.48b)
$18.8b
($12.6b)
Honda
$148b
-17
$2.81b
$2.03b
$6.55b
($593m)
Nissan
$125b
-22
($2.04b)
($3.46b)
$5.27b
($2.52b)
Suzuki
$44.5b
-14
$1.14b
$406m
$876m
$74m
Mazda
$37.6b
-27
($277m)
($1.06b)
$1b
($741m)
Fuji*
$21.4b
-8
($86m)
($1.04b)
$202m
($815m)
*Maker of Subaru



Click to share

General News articles

Motor industry news
© Copyright (1979-2019 John Mellor Pty Ltd)